We've been working with HART® devices and instrument configuration systems for over 20 years!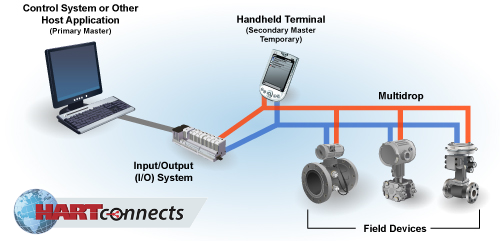 Our experience in configuration hardware and system solutions for instruments designed to work on the HART® communications protocol stems from our role as Asia Pacific support for one of the earliest non-aligned asset management and maintenance systems. Known collectively as Cornerstone, this system and others such as Emerson's AMS package provides full use of the HART® protocol, allowing interrogation of instrument configuration variables along with automated reporting of operational and status information.
Traditional, handheld field communicators from Emerson and Meriam provide support for HART® and FOUNDATION™ Fieldbus protocol compliant equipment. If you're looking for a smart, flexible and inexpensive alternative to a single purpose device, you can convert your Windows®, iOS® or Android® PC, tablet or smartphone into a fully functioning, DD based communicator with DevCom HART® software and our range of HART® Foundation Fieldbus® & Profibus® compatible modems from Softing, MACTek (the Viator series) and ProComSol.
We offer the following solutions:
If you can't find a suitable item or if you need some help or advice, please don't hesitate to contact us. With over 25,000 products in our catalogue we'll be able to find a solution that's right for you.
"